Stadium map, stands and directions for the San Siro in Milan.
The Stadio Meazza / San Siro in Milan is the home of Inter Milan and AC Milan and hosts many games of the italian national team as well as music gigs and rugby games. More than 80k seats, placed just outside the city centre going West (address: piazzale Angelo Moratti (here, on Google Maps), with almost 100 years of history the San Siro is one of the great stadium of the world, well known and loved by football fans for its atmosphere, its steep third tier and the magic memories created through the decades.
Below you'll find a stadium map and some useful directions to help you reach the stadium and understand its stands, sections and tier structure.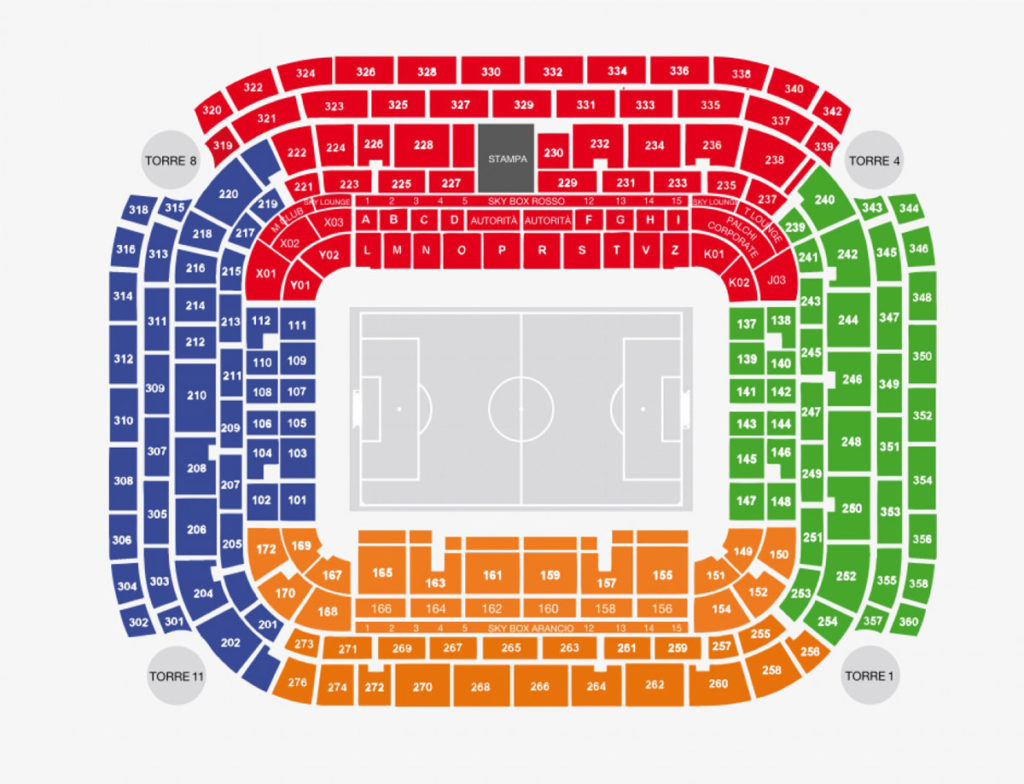 How to go to the San Siro?
Underground: the M5 line (lilac colour) will bring you straight to the stadium, "San Siro" stop. Alternatively, you can hop on the M1 line (red colour) on trains terminating in Rho-Fiera, stop at "Lotto" and consider a 5 minute walk to the ground.
By tram: if you want to experience and old-school style of going to the San Siro, you can take the tram n16 just near the corner of Piazza Duomo. This line will take you straight to the stadium, "Piazza Axum" stop, just in front of the South stand (beware it can be crowded on matchdays).
By car:
from Turin (motorway A4), exit at Barriera Milano-Ghisolfa towards Milano-Certosa, then follow the stadium directions,
from Bologna, Florence or Rome (motorway A1) take the Tangenziale Ovest, exit at the junction for Statale 11 and follow the stadium directions,
from Bergamo, Verona, Venezia or Udine (motorway A4 coming from the East) exit at the junction for Milano-Certosa and follow the stadium directions,
from Como, Lecco or from Switzerland (motorway A8 – A9) follow the directions for Milano-Certosa and then the stadium road signs.
By train: if you arrive at Milano Centrale, Porta Garibaldi or Lambrate, take the M2 line (terminating at Famagosta) and hop off at "Garibaldi" stop: here you will take the M5 line, see above.
Important infos for disabled fans can be find on the Inter Milan official website, here
The North Stand (green colour) is the home end of Inter Milan fans; on the opposite, the South Stand (blue colour) is the home end of AC Milan fans.
You will find a lot of food and beverage stands outside the ground and some concession stands inside the stadium (located within the four corner towers).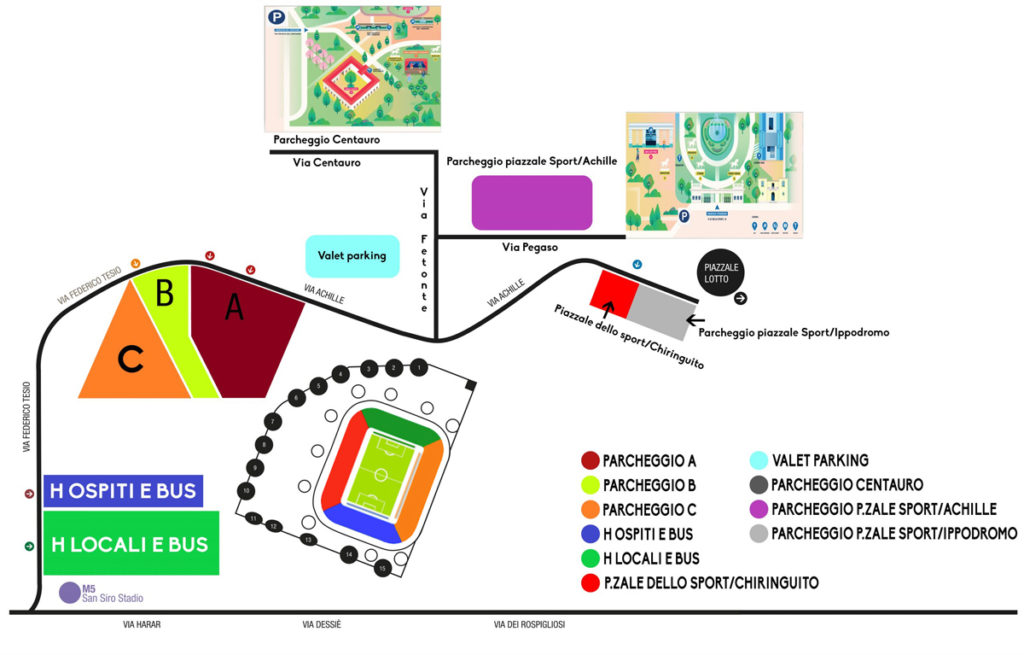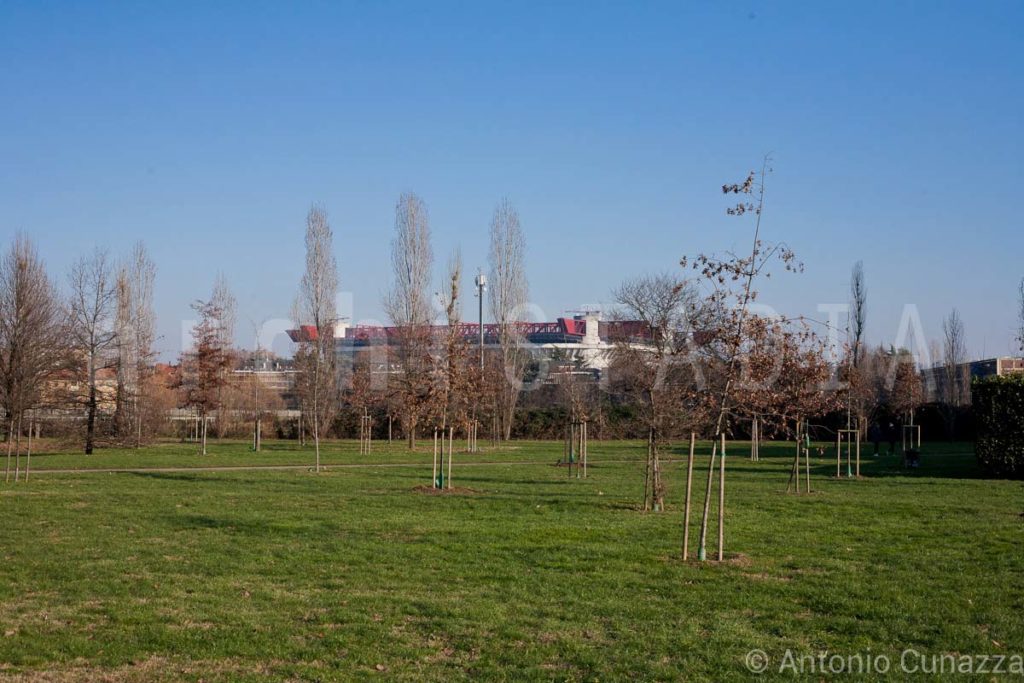 Cover image: A view toward the North Stand of the San Siro (photo: Antonio Cunazza / Archistadia)
© Riproduzione Riservata